THE PULSE OF SLOVENIA
The majority of the two-million market

is covered by SRC Infonet

.
OF ALL SLOVENIAN
HOSPITALS
OF ALL SLOVENIAN
HEALTH CENTERS & PRIVATE CLINICS
Our presence in major Slovenian hospitals results in more than 20.000 medical users using our HIS every day.
Would you like to call them
your users as well?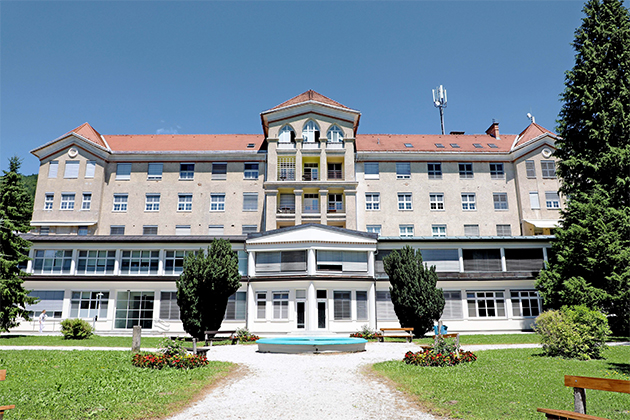 ClinicAll is already taking advantage of cooperation (with us/SRC Infonet)
ClinicAll, the internationally established provider of innovative Infotainment systems for healthcare institutions, has established a strategic partnership with SRC Infonet and successfully penetrated the Slovenian market.
Using our privileged position in the Slovenia's HIS market, ClinicAll was able to quickly install its infotainment systems, running on SRC Infonet's software, in 3 hospitals – with many more to come. These highly innovative systems now provide a much improved information support for doctors, such as electronic temperature sheets (SRC Infonet's REM solution).
They also significantly raise the quality of patient's stay by providing them with personal telephone and TV services, enabled by ClinicAll's terminals.
The first important step was introducing ClinicAll, a newcomer in this region, to the right people from relevant healthcare institutions. SRC Infonet's key task was convincing the hospitals to invest in the required infrastructure that enables the operation of terminals. We've also helped with the country-specific regulations of TV programs to ensure every facet of the new solution is running smoothly.
See how SRC Infonet's and Clinicall's solutions work together
We have already
integrated our HIS with
these amazing medical devices.
Contact us and get a presentation
of our Partner program
By submitting data to this form you agree to our Privacy Policy.
There is much more than
just sound business logic to partner with us.
See what you can experience in Slovenia.